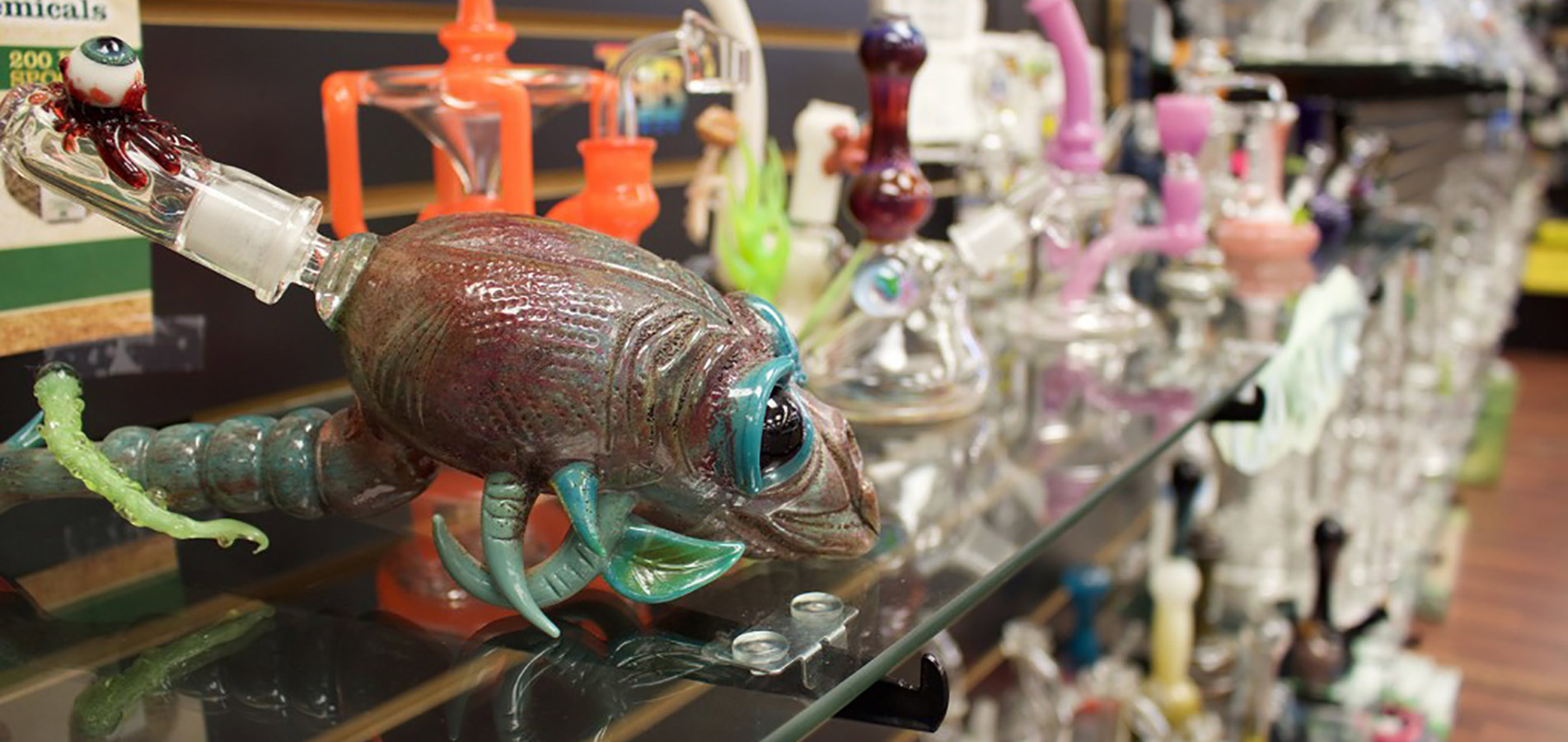 At New Galaxy Gifts, we are proud to be one of the top sellers of all types of smoking products in the Orlando area. When you pop into our store, you'll be able to browse a massive collection of glass and water pipes, e-cigarettes, hookahs, vaporizers, rolling papers, grinders, e-juice, tobacco, shisha and other merchandise.
But we aren't just known for our tremendous selection—we're also known for the numerous ongoing deals we have on our products. Our customers constantly come back to take advantage of our reasonable prices and excellent promotions.
One of those deals we have right now is an amazing buy one, get one deal for our glass hand pipes. Any time you buy an entire case of glass hand pipes in Orlando, you'll get one completely free! This is simply an unbeatable deal you won't find anywhere else.
The glass hand pipes we sell come from a variety of manufacturers and providers and are of impeccable quality. Here are just a few of the biggest reasons why glass hand pipes are so popular among smokers and tobacco enthusiasts:
Convenience:
Glass hand pipes are extremely easy to use. You can pack them and take them with you anywhere, and they are not as complicated as other types and materials of pipes.
Heat prevention:
Glass pipes do not heat up and get anywhere near as uncomfortable as pipes made of metal. This makes them more enjoyable for smokers to use, as they won't have to worry about accidentally burning themselves.
Different smoke character:
The smoke that comes out of glass hand pipes is a lot different than smoke that comes from metal or other types of pipes. With blown glass pipes, you can see the smoke while it fills in the chamber, and are able to track it as it comes out of the pipe. It makes for a much more interesting and unique smoking experience.
Different pipe character:
The glass pipes themselves have much more character than many other types of pipe materials. Glass pipes are transparent and get a unique smoky quality after regular use, which adds some subtle changes to the glass's colors. This means that every pipe tells its own story after it has been used for a long period of time, giving it unique character. The wide variance of blown-glass designs is also another way in which glass pipes have a character advantage over other types of pipes.
Different taste:
Taste is, of course, a personal preference. The taste of smoke through a glass pipe is different than that of metal or wood, and many people who prefer glass do so because of the taste the glass creates. Many people liken it to drinking a beer from a glass rather than a can, as the glass has been designed in a way to accentuate certain flavors and smells.
These are just a few of the reasons why glass pipes in Orlando are so popular, and why you should not pass up this deal! Stop by New Galaxy Gifts today!
Categorised in: Glass Pipes