Looking for a vaping experience that's tailored around you? It all starts with the right vaporizer. New Galaxy Gifts has the selection of products you're looking for, to provide you with the ultimate vaping experience. From pocket pends to tabletop vaporizers in Orlando, Union Park, or Alafaya, FL, we're your destination for vaping products and supplies, whether you're a seasoned pro or looking for your very first setup.
Vape Pens
With high-end options and great starter choices alike, we're extremely proud of our selection of vape pens. Choose from simple, no-frills puff-and-go options, as well as industry-leading brand names such as Pax. Whether you're making the switch from analogs or transitioning from tincture vaping, we'll be glad to steer you in the right direction. Our selection spans oil, wax and plant-based vape pens, giving you the ability to personalize your own smoking experience.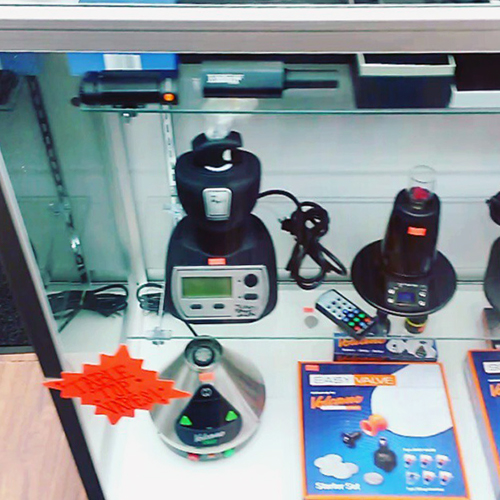 Tabletop Vaporizers
We sell tabletop vapes that offer you the style, functionality and customization you demand for a heavenly smoking experience. These high capacity units are great for delivering a long-lasting smoking session, complete with rich flavor and exceptional throat hit. Depending on your budget and familiarity with these large-scale vaporizers, we'll gladly provide information and advice if you're in the market to bring one home.
Volcano Vaporizers
One of the best-known names for tabletop vaporizers in Orlando is Volcano. At New Galaxy Gifts, we're delighted to stock some of Volcano's best, most popular products, including the ever-popular Volcano Digit Tabletop Vaporizer. If you're looking for Volcano products or want to learn more about what makes this brand such an industry favorite, stop by and talk to us!
Vape in Style
Personalize your vaping experience today and visit New Galaxy Gifts! We'll send you home with the perfect vaping rig and all of the advice you need to enjoy your hobby to its fullest. Stop in today or call us at 407-273-5020 for more information on our vaporizers, pipes, e-cigarettes, and other accessories.